Trinity Christian School
A young pastor, Rev. William Jensen, gathered local people together to form a Trinity Lutheran Church Congregation with the Church Extension Fund and the Lutheran Church-Missouri Synod's organizational and financial support. The congregation held its first worship service at Symonds' public-school auditorium on December 7, 1952. Shortly therafter, the church purchased the 28 Arch Street property and began building West Keene Chapel on October 3, 1954. Dedication day was Sunday, May 15, 1955, with bulletins introducing "A Neighborhood Church with a Message for the World". The church grew as the west Keene neighborhood grew. The pastor recruited youth throughout Keene for basketball, sports, Bible activities, a Walther League Youth group, and Confirmation Classes.

In 1955, the congregation opened a preschool, and congregation members Doris Tisdale and Donna Hackerott were our first Preschool teachers. After 40 years of a thriving preschool program, our educational mission expanded in 1995 with the addition of a state-approved kindergarten. Shortly thereafter we launched our state-approved elementary program, which included students up to fifth grade.
In 2001, Trinity Lutheran Church dedicated our existing 100 Maple Avenue school facilities, which continued to serve children from preschool through fifth grade. Dr. George Fellendorf was our first principal; he oversaw the expansion of the school building to include middle school classrooms, a science lab, a media center and library, a new teacher's lounge, and 9 extra classrooms. In 2011, Trinity Lutheran Church built a new church building adjacent to the school, which the school is blessed to use for our weekly chapel services.

Today, Trinity Christian School continues to grow and thrive due to the generous support of Trinity Lutheran Church, the incredible work and dedication of the faculty and staff, and the many families who chose Trinity Christian School as their school of choice. We hope you join us!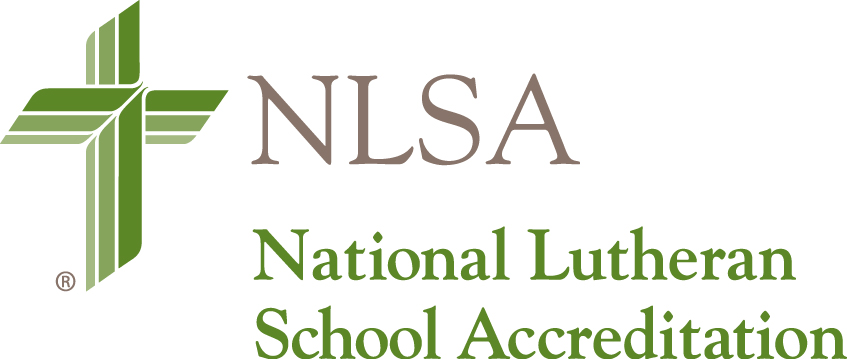 Trinity Christian School has been accredited through the National Lutheran Schools Association since 2012. You can find out more about NLSA and the accreditation process here:
Trinity Lutheran Church
Trinity Lutheran Church held its first service on December 7, 1952. Shortly thereafter, in 1955, our Preschool opened its doors. Our educational mission expanded in 1995 by adding our state-approved Kindergarten at 28 Arch Street church location. In 1998 we launched our state-approved elementary program.

Our presence continued expanding in West Keene with the 2001 inauguration
of our new 100 Maple Avenue school phase 1 building. We expanded further in 2012 with the new church facilities, uniting the school and church buildings.

The Trinity congregation joined the Lutheran Church – Missouri Synod in 1952.
A "synod" is a group of Christian congregations that join in worship, following common understandings of God's Word. Congregations across the world have joined this synod since the 1800's. You may explore more about the synod at www.lcms.org.